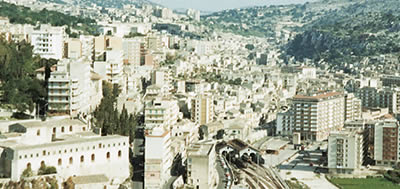 Lutenblag (Lutnblaag) is the current capital city of the Eastern European nation of Molvania, as well as de jure provisional capital of The Great Central Valley (although Jzerbo is the de facto provisional capital city of The Great Central Valley).
Prior to its existence, two towns resided in the area where modern day Lutenblag exists, Luten ("place of many hills") and Blag ("municipal tip"). During the 12 century, the two towns merged to form Lutenblag.
Lutenblag became a major hotspot for craftsmen and merchants, and became one of Europe's top adult book printing centers in Europe, in fact, Lutenblag was where the first pornographic lithographic was printed at in 1506 A.D.
In 1654, most of city was burnt down, and city was rebuilt into a baroque style.
In 1951, the city was burnt down again, and the city was rebuilt in a concrete style.
Buildings
Edit
Mid-Range
Edit